945 Fifth Avenue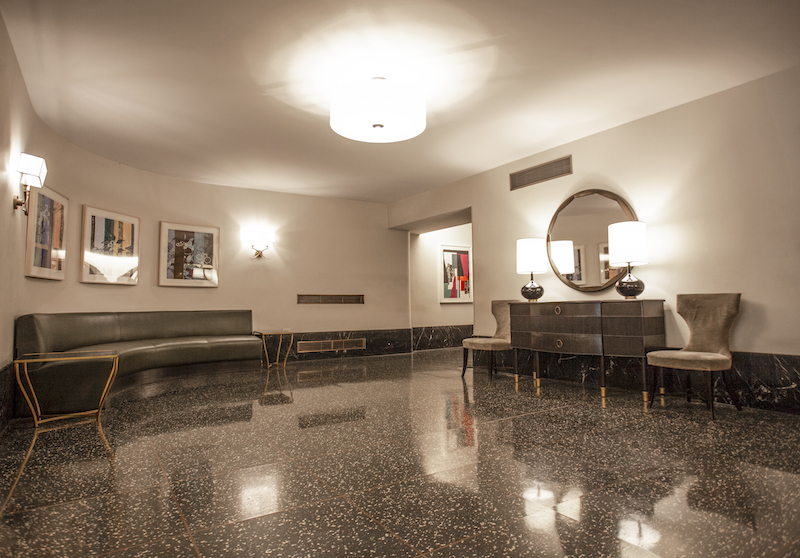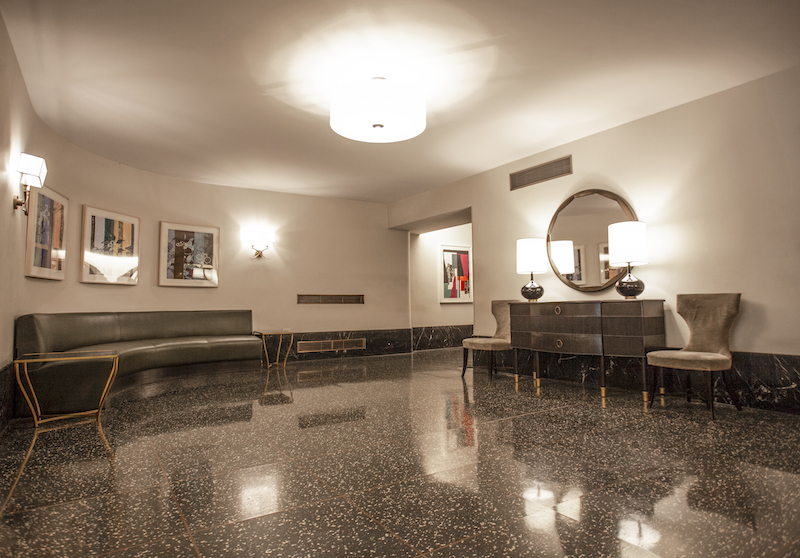 Description
945 Fifth Avenue is one of the few rental buildings located on Fifth Avenue in the Upper East Side Historic District. It was built by the Rudin family, designed by Emery Roth & Sons, and opened in 1948. Select residences have private terraces, and west-facing residences offer breathtaking Central Park views.
Information
Neighborhood
Upper East Side
Amenities
Doorman & full-time lobby attendant
Live-in resident manager
Parking garage
Laundry room
Pet-friendly
Bike storage
Passenger & service elevators
Technology
BuildingLink
KeyLink
Mass Transit
Subway: 6
Bus: Fifth Avenue Line
Availabilities
Apartment
Bedrooms
Bathrooms
Description/Notes
Floorplan
Photos
Virtual Tour
11-C
2
2
This bright and sunny two bedroom/ two bathroom apartment features all the charm of a classic Upper East Side apartment; Central Park views, hardwood parquet floors and crown moldings. With a fully renovated kitchen and bathroom, the marble and stainless steel appliances/fixtures allow for a comfortable living experience. Close proximity to some of the most coveted neighborhood landmarks including The Metropolitan Museum.
Read
View Photos
https://assets.nestiostatic.com/unit_photos/originals/94313488edd08e6b059493cb7dfd229c.jpg?s=c46e303dbf36b2ea95a254df1a8451d6
https://assets.nestiostatic.com/unit_photos/originals/716556245573f311790d35fe8757d5d5.jpg?s=596265a1a21ed7494048263f8ed2c9a4
https://assets.nestiostatic.com/unit_photos/originals/c7f2c07b6350cc06ada190036d35a4a5.jpg?s=af4cf89b4ecf4eae82cddf8a91fe6917
https://assets.nestiostatic.com/unit_photos/originals/c4bd845793a63b23ae3092513d5e5c45.jpg?s=edd97c354eef4551188d34afbd9164ed
https://assets.nestiostatic.com/unit_photos/originals/ae971c19c6bfde24f40dfb759fb0531c.jpg?s=d08c7fb7bf9b20e231c23370b332def5
https://assets.nestiostatic.com/unit_photos/originals/d74f7433dca941bd412db5890645e905.jpg?s=6c7919544700091fd95a68cf974878a1
https://assets.nestiostatic.com/unit_photos/originals/43e5a43a780987f69d09df396aa1c548.jpg?s=025c74041fcc2a22257fdf641b3a7864
Photos
View Photos
https://assets.nestiostatic.com/unit_photos/originals/94313488edd08e6b059493cb7dfd229c.jpg?s=c46e303dbf36b2ea95a254df1a8451d6
https://assets.nestiostatic.com/unit_photos/originals/716556245573f311790d35fe8757d5d5.jpg?s=596265a1a21ed7494048263f8ed2c9a4
https://assets.nestiostatic.com/unit_photos/originals/c7f2c07b6350cc06ada190036d35a4a5.jpg?s=af4cf89b4ecf4eae82cddf8a91fe6917
https://assets.nestiostatic.com/unit_photos/originals/c4bd845793a63b23ae3092513d5e5c45.jpg?s=edd97c354eef4551188d34afbd9164ed
https://assets.nestiostatic.com/unit_photos/originals/ae971c19c6bfde24f40dfb759fb0531c.jpg?s=d08c7fb7bf9b20e231c23370b332def5
https://assets.nestiostatic.com/unit_photos/originals/d74f7433dca941bd412db5890645e905.jpg?s=6c7919544700091fd95a68cf974878a1
https://assets.nestiostatic.com/unit_photos/originals/43e5a43a780987f69d09df396aa1c548.jpg?s=025c74041fcc2a22257fdf641b3a7864